< Back
FKEC Quarterly News: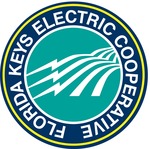 Capital Credits • Holiday Events and Safety Tips • Programs & Services
Capital Credits:
FKEC Returns $1.75 Million

The holidays are upon us, and this also means it is once again time for FKEC to return Member Capital Credits with your December electric bills.

This December, FKEC is returning 100% of the Member Capital Credits from 1999. If you were a FKEC member in 1999, you will receive either a refund check in the mail, or a bill credit on your December electric bill. The total amount FKEC is refunding this year is $1,733,557.

If you have an active account and are due a refund of less than $100, you will receive a credit on your December 2017 electric bill. If your Capital Credit refund is $100 or more, you will receive a check. Capital Credit checks less than $20 will only be mailed to former members if it's the final balance pay-out. Checks will be mailed out on December 15, and are valid for 90 days.

Like other electric cooperatives, FKEC retains its Member Capital Credits for a number of years to invest in improvements and maintain the electric system. This also helps to limit the amount of money the Cooperative borrows, which in turn helps lower the rates on your electric bill.




What are
Capital Credits?

Each year, FKEC calculates our annual margins by taking our total revenue and subtracting all operating costs. The resulting margins are then allocated to each member based on their patronage, which is the amount of electricity he or she purchased during that year in proportion to the total amount purchased by all members. Once the margins are allocated to each current member for that year, they are then called Member Capital Credits.

Join us: Annual Marathon Holiday Lighting




Join us at our Annual Holiday Lighting Celebration at our Marathon Office on Friday, Dec. 8!
Big countdown to lights on, refreshments and Mr. & Mrs. Claus.
Our Marathon office is located at 3421 Overseas Hwy, Marathon, FL


Stay Safe this Holiday Season

Shopping for decorations? Only purchase lights, electric decorations and extension cords that are

UL-listed.

Decorating outdoors? Avoid electric shock and fire hazards by using lights and decorations that are rated for outdoor use.

Not sure if your light strings are rated for outdoor use? Just check the color-coded UL mark on the product's package. A red UL mark indicates the product is safe for both indoor and outdoor use.

Wondering if your lights are safe? Whether your lights are new out of the box or old-faithfuls from holidays past, you should inspect them for signs of damage to wire insulation, plugs and bulbs. If cords and plugs are damaged, discard and replace them.

Replacing a bulb? Always unplug your lights before changing bulbs, replacing fuses, or making any repairs. Also make sure that the wattage rating of the replacement bulb matches that of the light strand.

Using a ladder to hang lights? Reduce your risk of electrical shock by using a ladder made of non-conductive materials like wood or fiberglass-reinforced plastic instead of metal.

Stringing stands of lights together? Always verify how many strands of lights can be safely connected

end-to-end. The general rule is three.

Using extension cords? Check the wattage rating of your extension cord and compare it to the power requirements of the lights or decorations you're planning to plug in. An overloaded extension cord can overheat and cause a fire.

Leaving your lights on unattended? Don't. Always turn off holiday lights and decorations before going to bed or leaving the house.






LIGHT-UP SAFELY and with a "GREEN" FLARE


• Consider using LED lights. LED holiday lights are now widely available and cost efficient. They use considerably less energy and save you money on your electric bill while helping the environment.


• Put lights on timers. By putting holiday lights on timers you can schedule them to be on when you're home, and off when no one is around to enjoy them.


• Consider implementing solar lights. There are now more holiday solar light options. In addition to reducing electricity costs, their use also eliminates the need for dangerous extension cords.

Members Should Know...

FKEC offers a Solar Loan Program: In an effort to help you, our members, have financial access to solar power generation, we are happy to introduce our Solar Loan program. The program offers a streamlined application process, along with the convenience of having your loan payment payable with your monthly electric bill.

Proper Planting Prevents Power Outages:Before doing any landscaping, consult our free Proper Planting Book for guidelines of where to plant, and also info about native plant species that will thrive in our environment. Also, always dial 811 before you dig to prevent injury and damage to vital utility equipment.